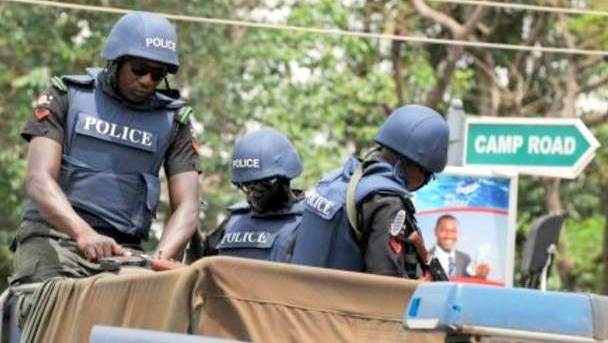 A brothel on Ring Road, Enugwu-Ukwu in Njikoka Local Government Area of Anambra State was on Saturday raided by the state Police Command.
Underage sex workers who are allegedly being patronized by old men in the area for fun were arrested by the police.
According to Southern City News, the brothel, is disguised as a restaurant by the operators. The raid was enhanced following tip-off by concerned indigents of the community.
A community leader in the area, who pleaded anonymity, "
We can't be here and allow such iniquity to be happening under our watch. You need to see the level of sins these young girls and old men commit in that place on a daily basis.
"
That was why we alerted the police. The brothel was sealed after the raid, while some suspects were whisked away to the state Criminal Investigation Department, Awka, the state capital.
"
It was learnt on Sunday that the raid followed a joint petition by the Enugwu-Ukwu traditional authority and the Enugwu-Ukwu Community Development Union to the police headquarters in Awka decrying the activities of the brothel and its patrons.
The petition stated that passers-by on the Ring Road, Enugwu-Ukwu, were being harassed and embarrassed by underage commercial sex workers.
The President-General of the union, Bonny Ozo-Nkwuaku, who supervised the raid, warned that Enugwu-Ukwu had no place for such an illegal act.
He said the development had bred criminality and moral decadence among the youth in the area.
He stated, "
Enugwu-Ukwu people are known for their industry and enterprise. We live very decent lives and we are law-abiding. We cannot tolerate such an illicit business in our community.
"We have also discovered that most of the commercial sex workers and their patrons are not from Enugwu-Ukwu; we can't allow them to come here and soil the name of our town."