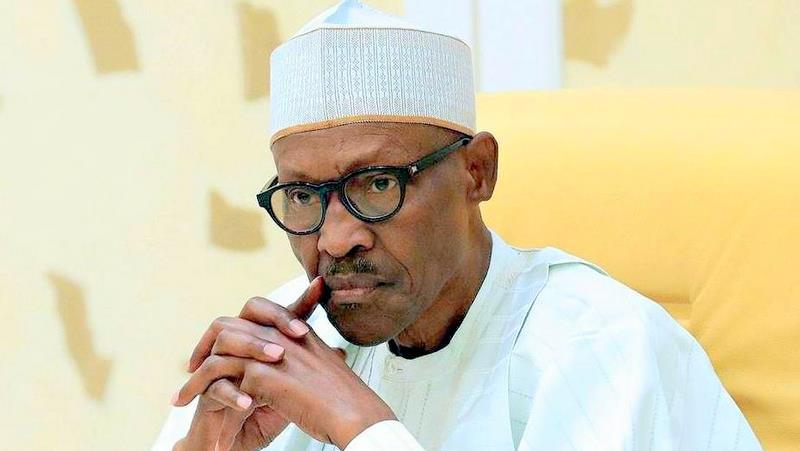 Real Or Fake, See What Buhari's Re-election Is Up Against
While the
President Muhammadu Buhari-led
administration is doing everything possible to have a soft landing at the 2019 elections, plots, threats, accusations and strategies from oppositions seem to be on top of their game.
President announced his interest in a re-election, effort of oppositions and other threats seems to have tripled.
Mass defections from the ruling
All Progressive Congress
, discrediting comments from some big-wig politicians; of recent, the call for an increase in
minimum wage,
which brought the Buhari's administration as an object under close watch by some of his critics; the ongoing strike by the
Academic Staff Union Of Universities (ASUU);
the serious attacks and fights owing to activities of bandits, kidnappers,
Boko Haram
terrorists among others.
However, of special attraction is the rumour that the
President is dead and that one Jibril of Sudan
is acting as the body double and made to seat in his stead as Nigerian President.
This controversial rumour which presented a lot of facts had attracted comments from numerous Nigerians ,with some finding it easy to believe while others thought it was ridiculous.
A
long known anti- Buhari, IPOB leader and Biafra agitator,
Nnamdi Kanu
was at the top of it as he said the President has been 'replaced' by an impostor known as '
Jubril Aminu Alsudani
.
After several demeaning and suggestive comments from Nigerians and politicians, the President, speaking from faraway Poland, finally broke the silence to say
'I am real'.
This has however not succeeded in shutting the mouth of the opposition as the same Nnamdi Kanu launched another insistence by giving that the President is not real.
In a report titled '
Nnamdi Kanu Releases 6 'Facts To Prove President Buhari Has Being Replaced By Jubril Of Sudan,
Kanu noted that
Buhari was about 75 years when he assumed the presidency in 2015. He looked very much his age, and appeared noticeably frail shriveled due to the ravaging ailments that eventually saw to his demise. On the other hand, Jibril is about 50 years old and it shows in his gait, his vibrancy, and the smoother tone of his face and skin. There's also the slight difference earlobes between the two men.
This report seemed to reawaken doubts over President Buhari's identity and their faith in him, furthermore leaving the big question of whether he is worth their votes in the 2019 elections. Moreso, with all of the striking organizations and unions still pending and continuous threat by Boko haram terrrorist in the North -east region, the President may be fighting an unending war.
See some recent Tweets about Buhari's identity below:
#

IF

BABA BUHARI IS THE PERFECT EXAMPLE OF HOW SOMEONE BEHAVES WHEN HE'S CLONED,OH ALLAH I PRAY U MAKE ME MORE CLONED THAN BABA BUHARI

I WANNA BE CLONED.INFACT IM CLONED

#

NEXTLEVEL

IN SHAA ALLAH.WHO WANNA BE CLONED??
Just look at how foreigners are questioning Buhari on this issue of "clone". Asking critical questions & raising a lot of dust but only Nigerians will tell you it's bullshit,it's not possible & all that nonsense. I wonder why Nigerians are so complacent & hates to ask questions.
238 people are talking about this
If you ever feel bad that some Nigerians believe Buhari to be a clone, remember some Americans too think Michelle Obama is a transgender. There are idiots everywhere, time & space does not define them.
With just a few days to the 2019 elections in Nigeria, it remains to be seen what impact the claims and counter claims on President Buhari's identity would have on the outcome of the presidential elections and the fate of the participants as well as the political parties.
In all, it is in the hand of Nigerians to decide!