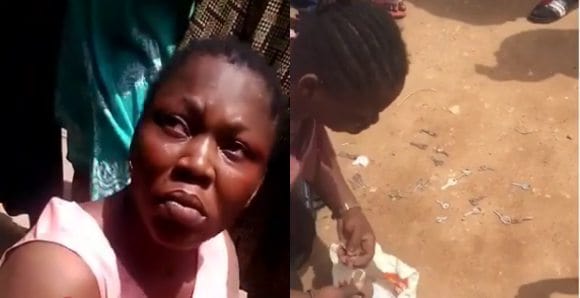 The actress Yetunde Akilapa was arrested again for robbery in less than five months after being locked up for habitual theft.
Yetunde Akilapa was arrested today at the Ajao estate near Oluwalogbon in Ketu, Lagos state, when she tried to enter a house with her keys.
She was later taken to a police station in the area to prevent a mob action.
In July 2018, the 32-year-old actress was dragged to a court in Ikeja and charged with burglary and stealing of valuables worth 7 million naira.
Police prosecutor Benson Emuerhi told the court that the defendants committed the crimes on June 27 at Mutairu Street, Shangisha, Ketu, at 2:10 p.m.
According to him, the defendant was arrested while trying to enter the applicant's apartment, Adeboye Lamidi.
The prosecutor also alleged that the defendant, on November 16, 2015 at 3 pm burst into the residence of an Oyinlola Tuga opening the door with a master key. .
Tuga, who lives on Ayodele Okeowo Street in Gbagada Soluyi, Lagos, said the defendant stole jewelry, bags and other valuables worth 7 million Naira.
Yetunde Akilapa was arrested for robbery by police in Alade, Somolu, Lagos, in February 2013. She was sent to Kirikiri prison and, after a few months, was released in November 2013.
On January 12, 2014, she was again attempting to burgle a house with a set of master keys hidden in her bra in a house in Magodo Phase 2.