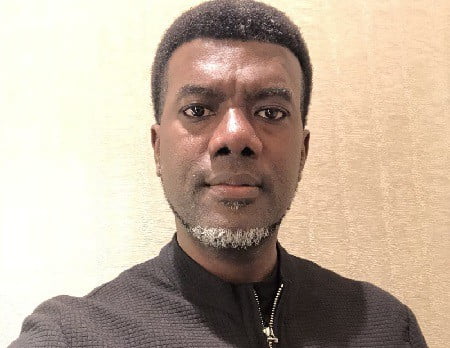 The former aide to former President Goodluck Jonathan,
Reno Omokri
, on Friday, stated why the wife of President Muhammadu Buhari, Aisha, will vote for the Presidential candidate of the Peoples Democratic Party, Atiku Abubakar.
Omokri, in his statement claimed that the First lady will vote for Atiku because she believes Buhari was under the influence of two powerful men.
Aisha disclosed that two people were frustrating the progress of her husband's government.
Speaking at a conference organized by Project 4+4 in Abuja on Tuesday, Aisha, however, failed to mention the names of the said powerful persons.
The President's wife insisted that the powerful duo were retrogressive elements preventing the government from moving forward.
Reacting to Aisha's remark, Omokri, in a tweet, wrote: "
If @aishambuhari, the wife and closest person to @MBuhari, tells you openly on video, that two unelected men control her husband and his government, should that not alert you that a vote for Buhari is a vote for those two men? I assure you, even Aisha will vote for @Atiku."
If
@
aishambuhari
, the wife and closest person to
@
MBuhari
, tells you openly on video, that 2 unelected men control her husband and his government, should that not alert you that a vote for Buhari is a vote for those 2 men? I assure you, even Aisha will vote for
@
Atiku
#
RenosDarts